Dr. Therese Shelton
---
We expect to attend the Texas Section of the MAA in Lubbock April 11-13, 2013.
math career info Math Assoc of America, We Use Math, American Math Society
Family Days Class without Quizzes on Talkin' Trash
---
At the 2013 Joint Mathematics Meetings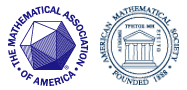 in San Diego, I presented "Fuzzy CIs" in an MAA Contributed Paper Session. I took a 2-day short course on Climate Models.
Yvette Niyomugaba presented her Honors Project at the Undergraduate Poster Session and earned one of the 50 Outstanding Presentation Awards! There were over 300 posters and over 500 students in the poster session.
---
Nine students presented at the Texas Undergraduate Mathematics Conference 2012 at Stephen F. Austin state University Oct 26-27.
Yvette Niyomugaba - Honors Project.
Mathematics capstone projects by Zachary Anglin, Nina Baccam, Ben Cardiff, Andy Clarage, Yasmin Leon, Zoe Van Pham, Scott Ryan, Sara Watson
It was my honor to have been the faculty advisor for each.
See the story .
---
Yvette Niyomugaba and "Zoe" Van Pham worked under my supervision for eight weeks during Summer 2012 in two undergraduate research projects on Environmental Mathematics. We attended MathFest in Madison, WI where the students presented their papers.
Pham presented "Water, Population, and Temperature in Georgetown, TX"
Niyomugaba presented "Recycling Toward a Better Earth Through Math"
Yvette joined a team of the math contest Face Off! Her team won 1st prize.
---
I worked with high school students in Southwestern's 2012 STEPS Summer science program in research rotations on disease models. Yvette Niyomugaba was my assistant.
---
Six SU students and I participated in the 92nd Annual Texas Section Meeting of the Mathematical Association of America in Dallas April 12-14, 2012. Yvette Niyomugaba and "Zoe" Van Pham presented "A Mathematical Model of Pollution", resulting from an Independent Study with me. Yvette and Zoe joined other SU students in competing in a Calculus Bowl at the meeting: David Vaden, Sara Watson, Nina Baccam, and Yasmin Leon. I also attended the Texas Association of Academic Administrators in the Mathematical Sciences and was selected for a Nominating Committee of the Texas MAA.
---
The following students presented at SU's 13th annual Student Works Symposium, For Every Voice:
Yvette Niyomugaba and "Zoe" Van Pham presented their Spring Independent Study project,
Nina Freeman presented her Fall capstone project, and
Caitlin Sargent gave a poster of her Fall capstone project.
---
At the 2012 Joint Mathematics Meetings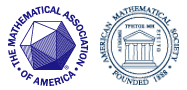 in Boston, I co-chaired an MAA Contributed Paper Session with M. E. (Murphy) Waggoner from Simpson College.
Effective Use of Dynamic Mathematical Software in the Classroom
See information and materials from the presentations.
Description: Although using dynamic mathematical software programs, such as GeoGebra or Fathom, can be very effective as a teaching tool, it often difficult to find the time to develop the files needed for a classroom experience. The purpose of this session is to provide a jump start to using software in the classroom. We are looking for talks that present one specific mathematics lesson using some dynamic software. The presentation will describe how the software was used in the classroom, and the files used in the lesson will be made available on-line. As a result, the audience will have a ready-made lesson to use. The lesson could be for any mathematical course and use any third-party software including GeoGebra, Fathom, Geometer's Sketchpad, calculator simulators, spreadsheets or a computer algebra system. It is preferred that the lesson include hands-on use of the software by students and not simply a classroom demonstration. Preference will be given to uses of widely used software such as those listed above or freeware.
---
The following students gave their capstone presentations at Southwestern on Dec 2, 2011:
Sarah Ayers "Hold your Breath! A Mathematical Model of Optimal Distance in Underwater Swimming."
Nina Freeman's "BSA the Easy Way" dealt with math models of body surface area.
Eric Godat's "Wind Power Forecasting" combined his two majors of math and physics.
Maria Pollifrone presented "Feeling Hip? A Volumetric Model of Wear Patterns in Hip Replacements."
Lesley McCoy spoke about "Mathematics of the Silver Screen," and
Caitlin Sargent presented "Is it Worth it? The Cost of Electric and Gas Powered Cars."
Seven students gave six presentations at the Texas Undergraduate Mathematics Conference 2011 at the University of Texas at Tyler Oct 21-22.
Zoe Van Pham and Yvette Niyomugaba presented "Markov Chains in Volleyball" based on an Independent Study. The other talks were based on 6 of the mathematics capstone projects listed above.
It has been my honor to be the faculty advisor for each.
---
I presented "Writing Math from Intro Stat to Capstone" at a contributed paper session for MathFest '11 in Lexington, KY.
---
Some Flash animations of parametric plots, each with several examples and the ability to define your own: paramFull with component plots; optional comments and connectors to emphasize the relationship between the plots, paramSpeedArc with plots of arclength and speed and calculated comments , paramVec with position and velocity vectors .
---
My Volunteer Activities, include Georgetown public schools, St. Helen's Catholic Church, and the Catholic Student Association at SU.
---